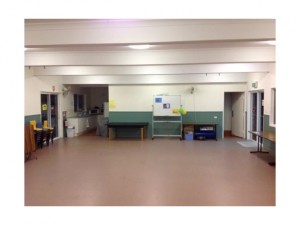 The Tingalpa Uniting Church has a hall available for hire. It is located at ground level and is suitable for small group seminars, training, demonstrations, etc.
Cost is $15 per hour.
As from 1 st January 2019 the cost will be:
For regular hirers (one or more times per week, etc) $17.50 per hour (no GST), all others $20.00 per hour (n0 GST).
NOTES:
All users are required to have public liability insurance while hiring the hall. For "one-off" events, Public Liability Insurance can be arranged through the UCA Qld Synod insurance brokers – an additional fee will be charged. Please allow at least 14 days for this insurance to be arranged.
No alcohol or drugs are permitted on the property.
---
To apply to hire the hall please copy these details below into an email, complete the information requested (all 11 items) and email them to tingalpauc@bigpond.com
APPLICATION TO RENT TINGALPA UCA CHURCH HALL
NAME OF GROUP /PERSON: ….
2. CONTACT PERSON DETAILS:
NAME:….
ADDRESS: …..
PHONE:….
MOBILE:…
EMAIL:…..
3. DATE/S REQUIRED : …. TIME PERIOD REQUIRED : …..
4. PURPOSE /NATURE OF FUNCTION : RELIGIOUS CELEBRATION / PRIVATE PARTY – Please describe

5. NUMBER OF PEOPLE EXPECTED TO ATTEND : …
6. CURRENT 'CERTIFICATE OF CURRENCY' FOR LIABILITY INSURANCE: YES / NO
7. USE OF KITCHEN /USE OF STOVE / DISTRIBUTION OF FOOD: YES / NO (If Yes please add an explanation)
8. REQUIREMENT TO USE UCA CROCKERY/CUTLERY: YES / NO
9. MUSIC / ENTERTAINMENT: Please describe….
10. USE OF AMPLIFIED SOUND : (MICROPHONES/ SPEAKERS ): YES / NO
11. SET UP ACCESS REQUIRED: YES / NO. IF YES : I HOUR PRIOR / 2 HOURS PRIOR / OTHER
---
For Use by Hall Manager
Date Referred to Council :
Outcome :
CHARGES :
---
For further information please contact the Secretary by :